Just quickly, I wanted to share a couple of the dishes I made to bring to the 4th of July party a couple of weeks back! Needless to say, they disappeared VERY quickly! I'll post the recipes at a later date!
Veg*n 7 Layer Fiesta Dip: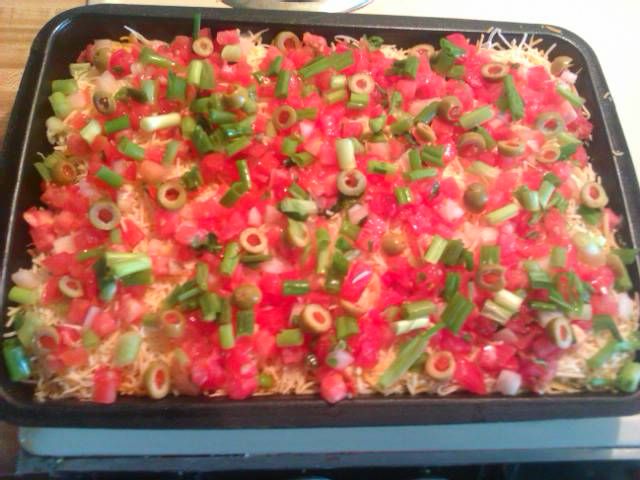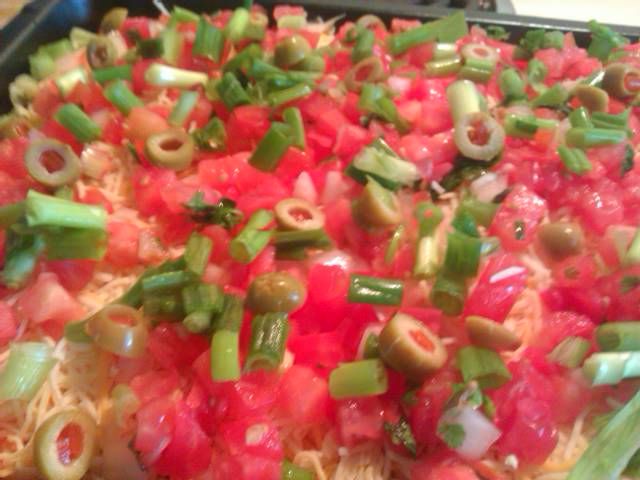 Patriotic Flag Cake:
I also made a Patriotic Red, White & Blue 'Jello Shot' Layer Cake using Jeannie Vegan Jello Substitute but unfortunately didn't get any decent photos of it! I realize that my flag cake isn't the 'prettiest' (I'm impatient when it comes to decorating!) but it was still delicious!